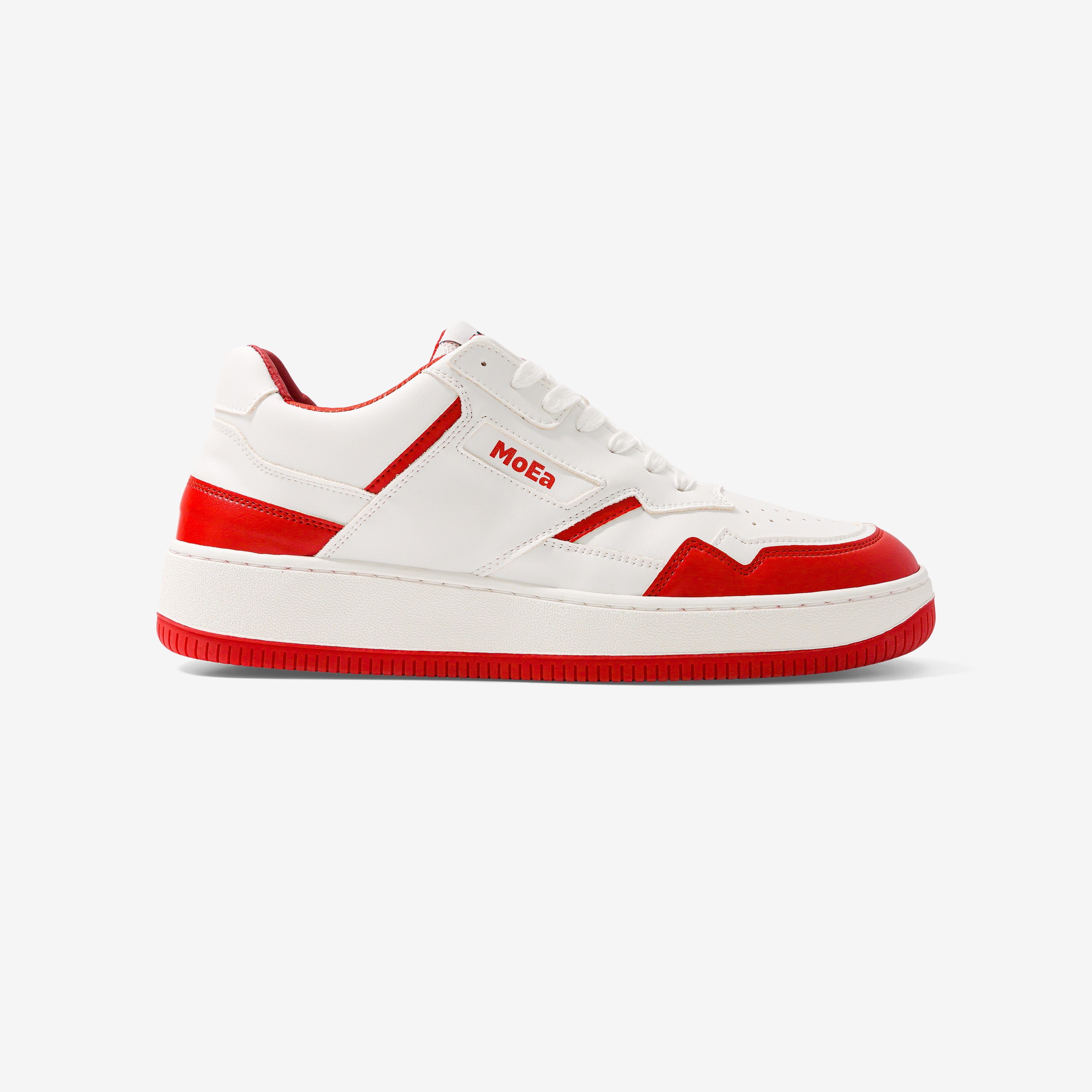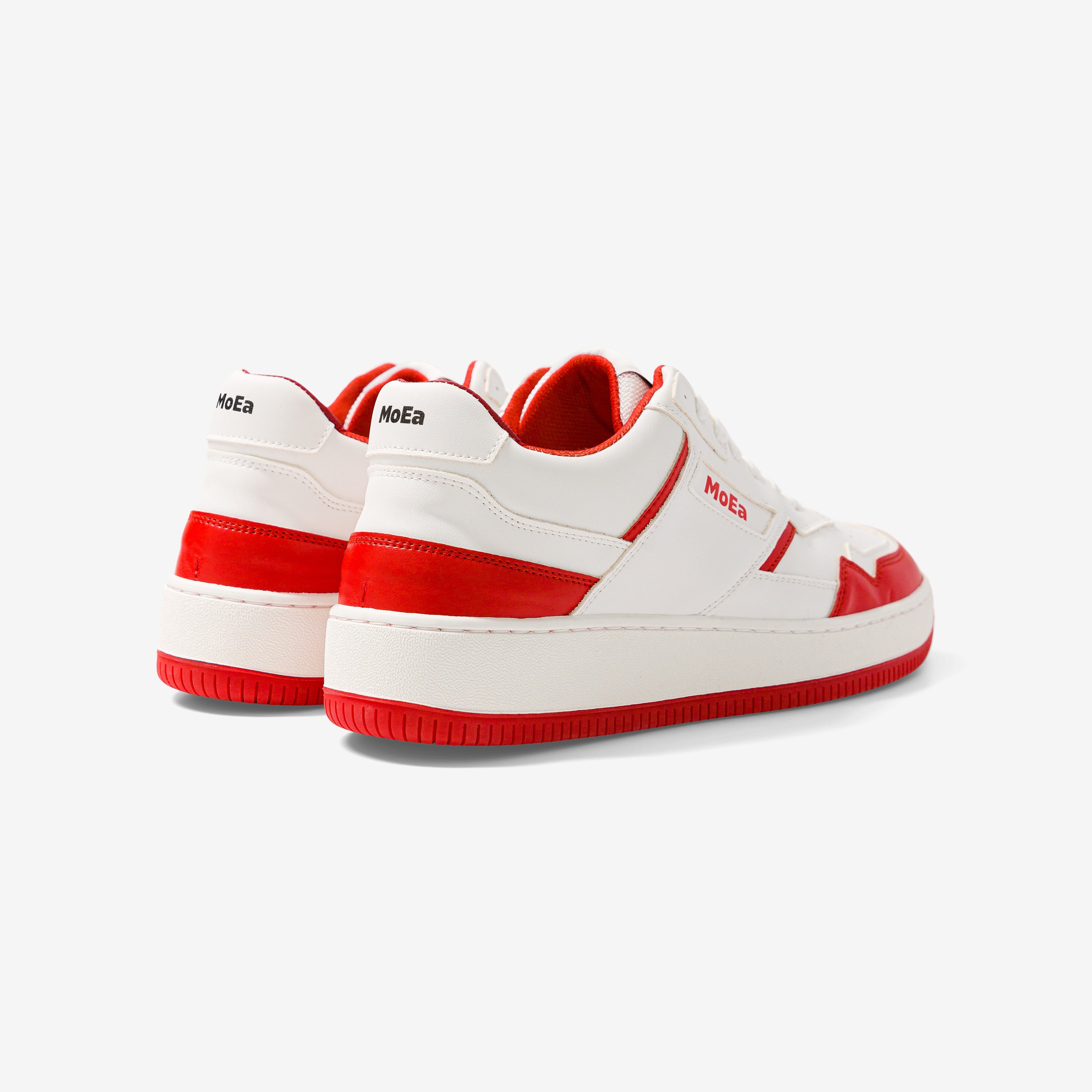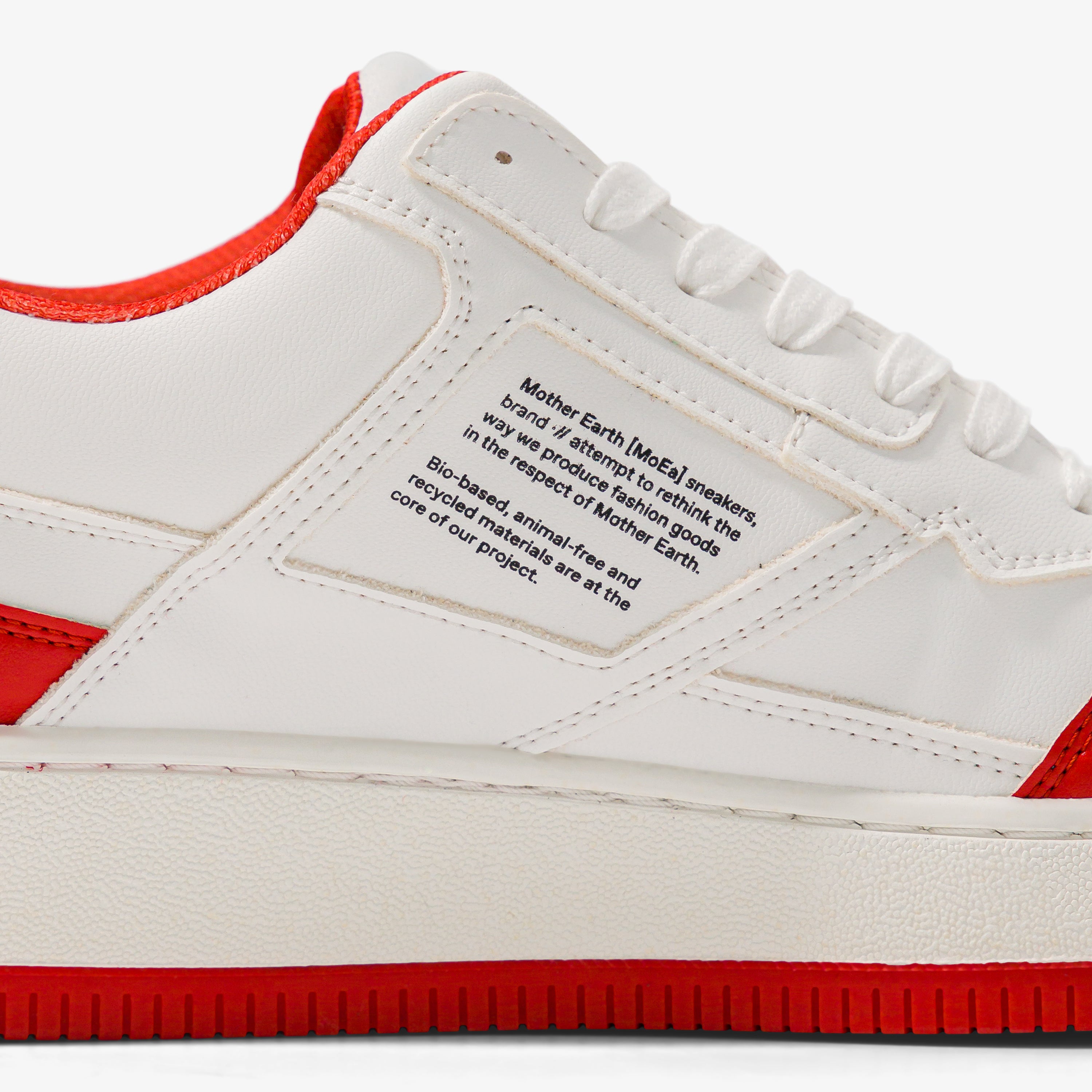 GEN1 SPORT - Apple White & Red
Sale price

$144.00
Regular price

$204.00
(/)
Sale price

$144.00
Regular price

$204.00
Vegan
Unisex
Recled Materials
Made in Europe
Low Carbon
🍎 Made from recycled apple waste
-95 % less carbon emissive than leather, AppleSkin is vegan, smooth yet resistant : perfect for your everyday adventures!
🌿

Plant Based

🙌

Made in Europe

♻️

Low Carbon
Description

🍎 Turning waste into sneakers
GEN1 Apple is a new approach of sneaker making. Instead of animal skin and heavy chemicals, natural and recycled components are used to craft sneakers that are both respectful of animal life and the environment.

🐶 Vegan Credentials
Our GEN1 are proudly accredited VEGAN by PETA. This accreditation confirms the entirely cruelty-free nature of GEN1, assuring that no animals were harmed or exploited in the making of these sneakers.

🤝 Versatility at Its Core
GEN1 is the chameleon of fashion: from casual strolls in the park to impromptu urban adventures, they seamlessly adapt to every occasion. They are the go-to choice for those who value adaptability as much as aesthetics.

🌿 Low Carbon Footprint
Study by certified agency FairlyMade shows that the production of GEN1 emits 6.89kg of CO2, which is on average -78% less compared to an equivalent animal leather sneaker.
Composition

Apple waste from the juice industry in Italy are recycled into a wearable material.
- Handcrafted in Portugal, Guimarães
- Upper: 26% apple + 38% polyurethane + 20% polyester + 16% cotton, made in Italy
- Rubber sole: 30% recycled rubber sole + 70% natural rubber sole
- The sole is strong and sewed to the upper
- Lining: 75% bamboo & 25% polyester, OEKO-TEX® standard 100
- Laces: 100% organic cotton laces, made by GOTS certified supplier
- Labels: 100% recycled polyester
- Vegan & water-based glues
- FSC certified cardboard

This model has been audited and certified :
- Peta Approved VEGAN
- USDA bio-preferred
- OEKO-TEX® standard 100
- Low Carbon Product
Sizing

Pick your usual size. Between two sizes? Pick the smaller one.

For more detailed information, click on "Size chart"
Shipping & Returns

✅ Free standard shipping worldwide.
✅ Free exchanges.
✅ Express shipping available
Delivery within 2-4 business days

For other countries, please visit our Shipping & Delivery page

FAQ

Are MOEA sneakers as resistant as leather sneakers?
CTC agency's resistance tests results for GrapesSkin™ are without appeal. With a Tensile Strength of over 35 N/5cm, it ensure it can handle pulling forces effortlessly and with a Tear Strength exceeding 125 N/5cm, these sneakers resist tearing, promising longevity. The Flexometries test showcases their ability to endure over 100,000 cycles of bending, ensuring flexibility in every step.

Will I be paying import taxes / duties?
No additional tax is payable for orders placed within the European Union. For the rest of the world and overseas, taxes may apply depending on customs policies. Shipments to countries outside the European Union may incur additional import, customs or customs duties that are beyond our control.

What are biomaterials?
Biomaterials are an innovative alternative to leather. They are made from a technological process that transforms plant waste into a wearable material with leather-like properties. This is a real breakthrough because biomaterials have a much lower environmental impact than leather and are of course cruelty-free.

Why are biomaterials better for the planet?
According to Sami agency, our bio-based materials are on average 89% less polluting (89% less carbon) than leather. Furthermore, we only use materials that are PETA vegan approved, which means no animals were armed in the development and production process.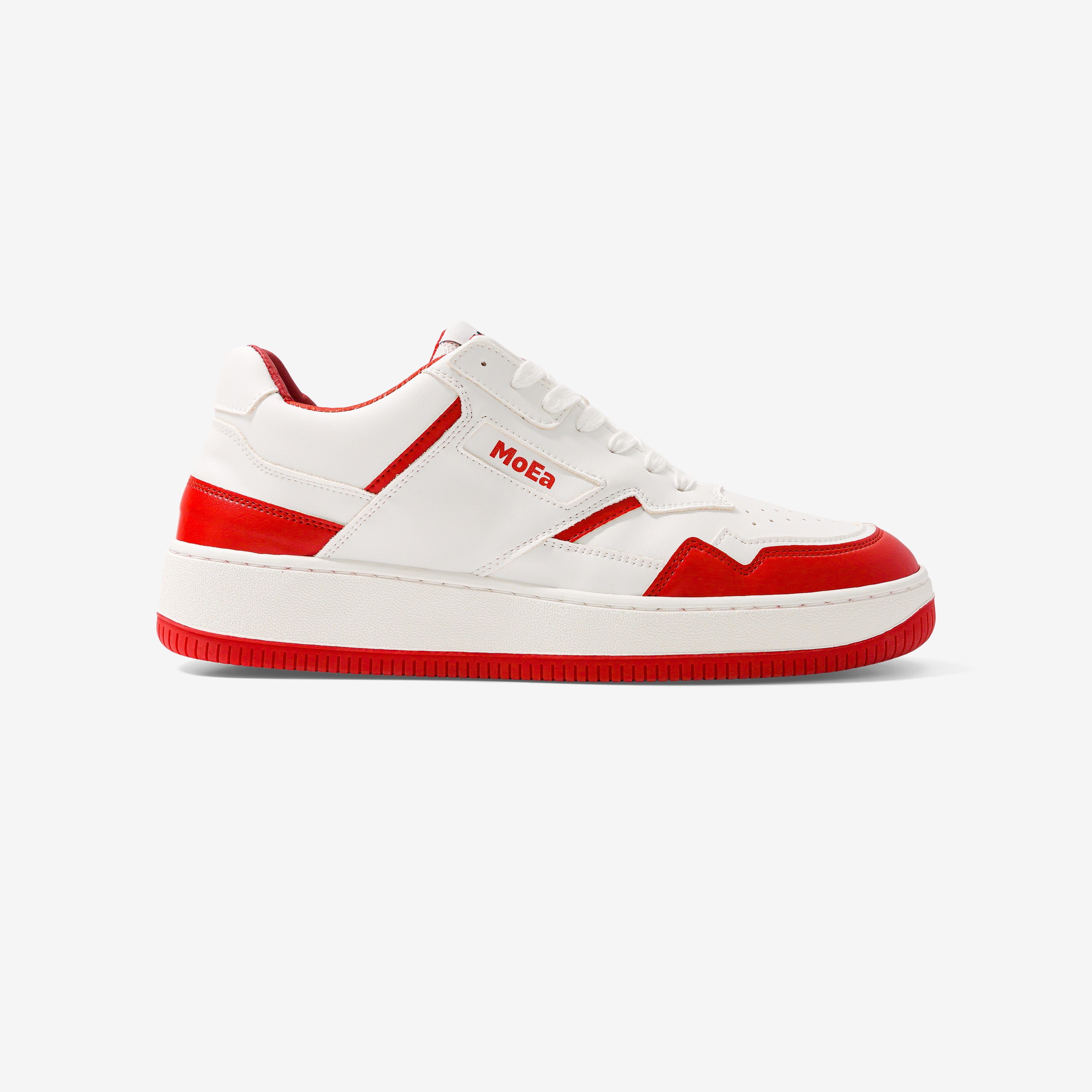 GEN1 SPORT - Apple White & Red
Sale price

$144.00
Regular price

$204.00
Choose options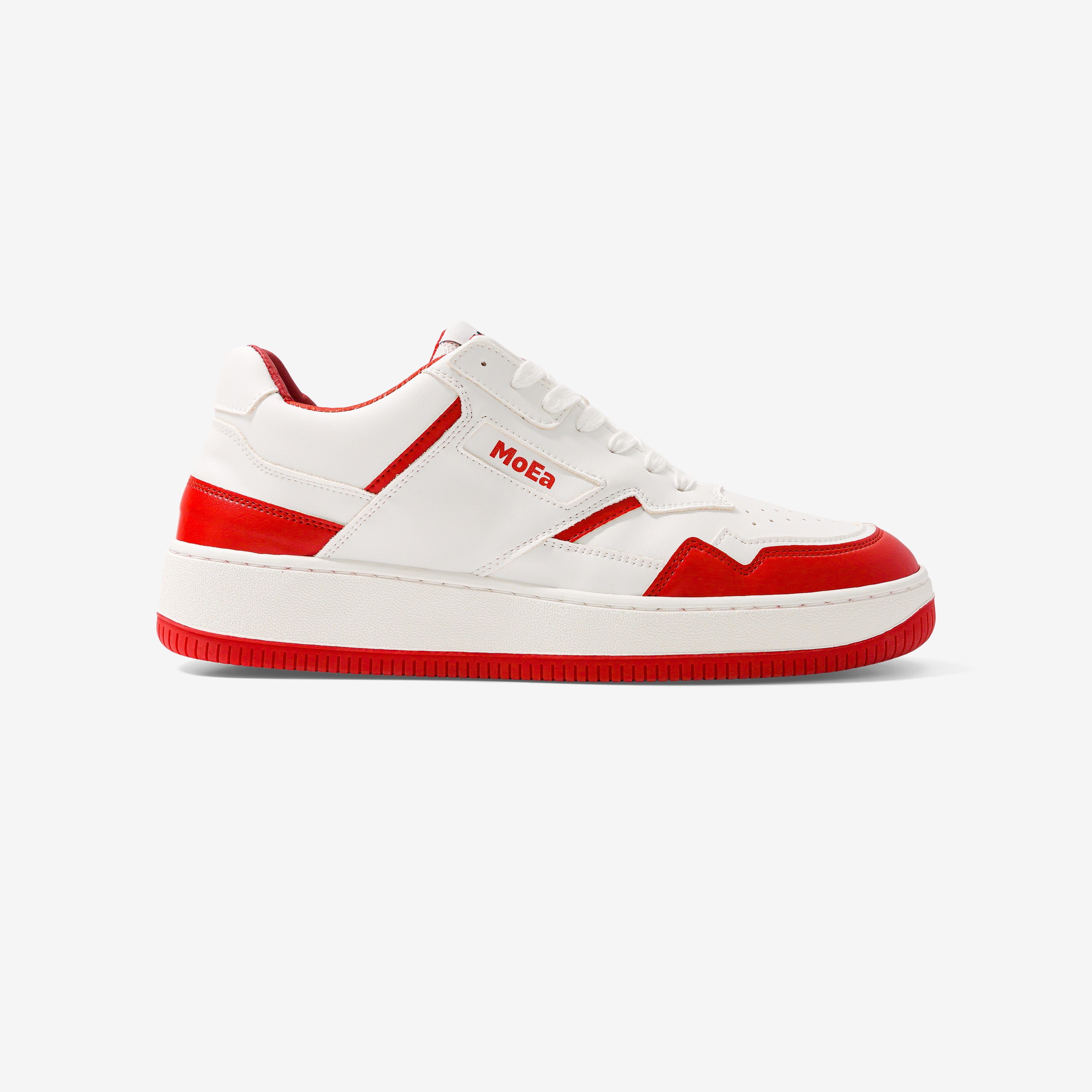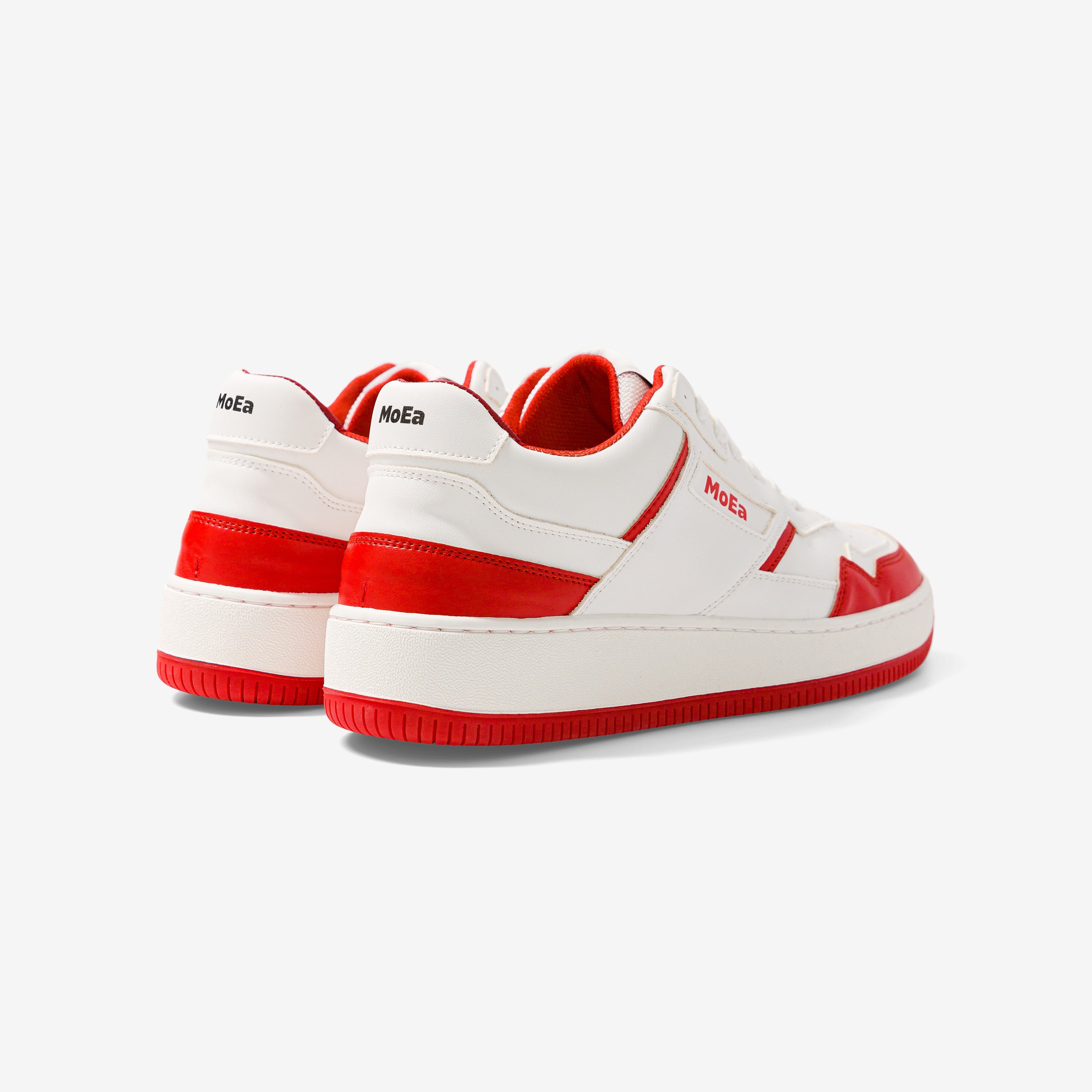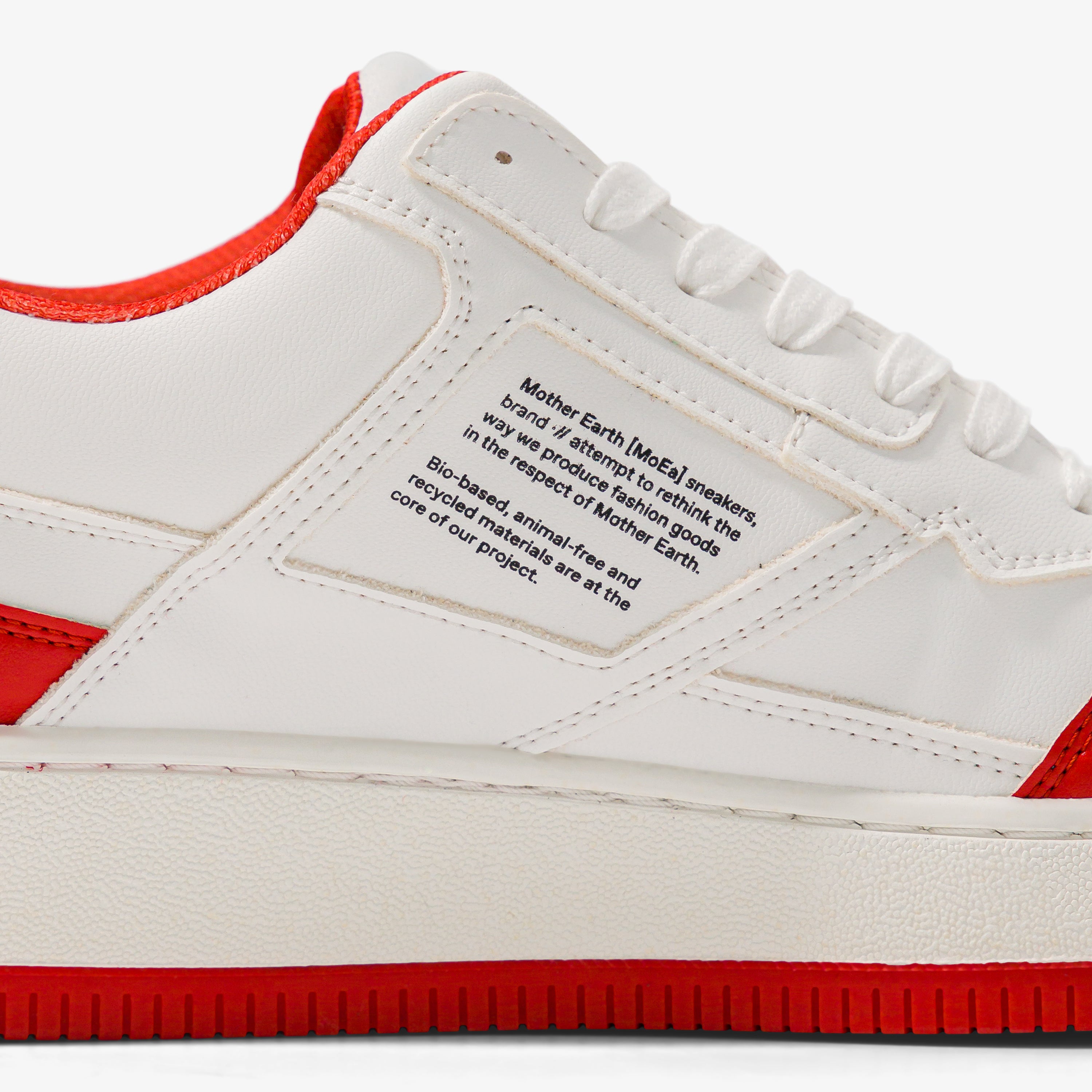 // WHY APPLES ARE BETTER THAN ANIMAL SKIN //
The juice industry in Italy produces tons of peal each year, which is usually thrown away. By using apple peal waste, a natural vegetal by-product, we are not only helping to  stop the production of new plastics which causes mass destruction to our planet, but also clearing the earth of waste products and giving them a new lease of life. 

// PETA Vegan approved
// USDA Bio-Preferred 

// -95% LESS CARBON THAN LEATHER //
By beeing animal-free and using recycled components, our AppleSkin emits 3.16kgC02/m2 versus 60.1kgC02/m2 for animal leather on average*

*Data by certified agency Fairly Made
test 1.1

Free shipping on sneakers.Dispatch in 24-48h hours.Shipment leadtime specified at checkout.Orders outside of the EU may be subject to importation fees by the destination customs.

All orders are shipped with DHL paket, DHL EXPRESS or UPS depending on the order destination.

test 1.2

EU/US/UK/AU/NZ won't have any extra fees.Other countries - they might apply.

test 1.3 // MATERIAL UPPER //

Mango vegan napa: 76% recycled discarded mangoes + 14% organic cotton + 10% PU water based.
test 2.1 // MATERIAL UPPER //

Mango vegan napa: 76% recycled discarded mangoes + 14% organic cotton + 10% PU water based.

Mango vegan napa: 76% recycled discarded mangoes + 14% organic cotton + 10% PU water based.

Mango vegan napa: 76% recycled discarded mangoes + 14% organic cotton + 10% PU water based.

tessst 2.2

Mango vegan napa: 76% recycled discarded mangoes + 14% organic cotton + 10% PU water based.
tessst