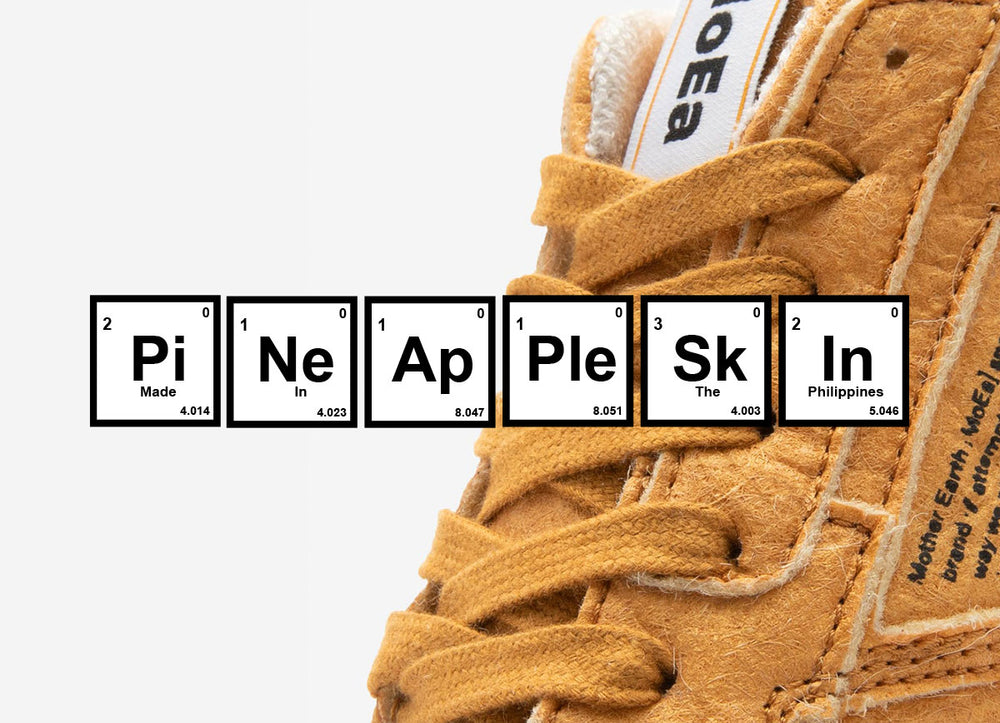 A unique material made from waste pineapple leaf fibres
INTRODUCING PINEAPPLESKIN
Our PineappleSkin is named Piñatex®, a unique material made from waste pineapple leaf fibres by innovating company Ananas Anam. 
As a waste-based product that provides work for farming communities in the Philippines, its ethical and environmental credentials are exceptional.
The pineapple leaves come from collective pineapple farms in the Philippines and they are transformed into PineappleSkin in Italy.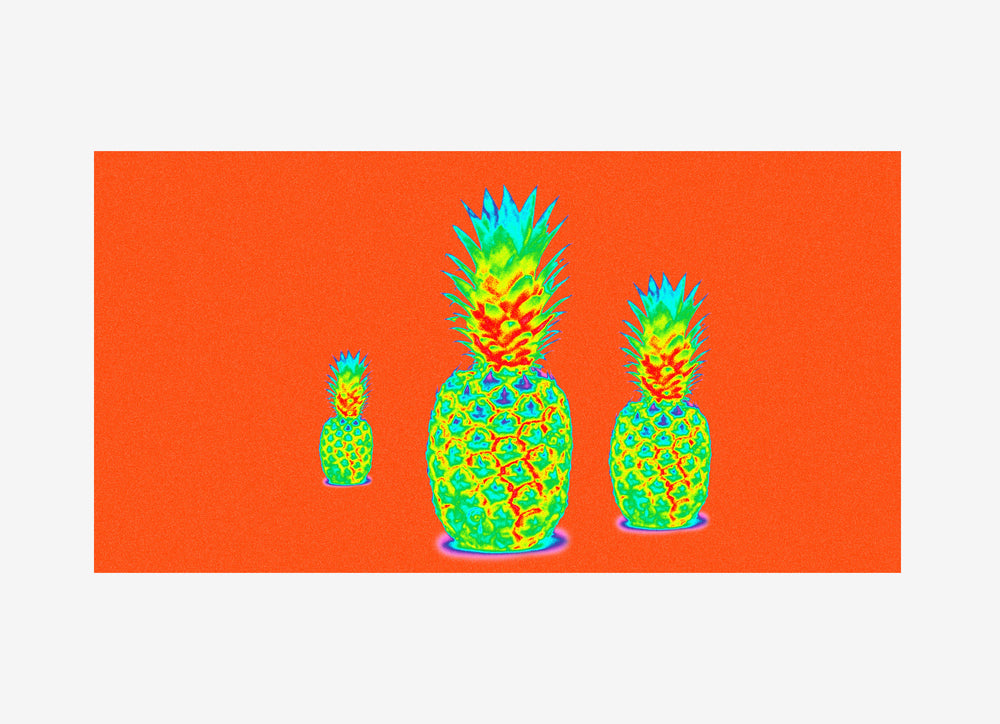 From waste to a wearable material
PRODUCTION STAGES
The process of making Piñatex Performance starts after harvesting pineapples, when the leaves have been collected.
The process consists in extracting the long leaf fibres, washing them and letting them dry naturally to purify the fibres. The residual biomass from the fibre extraction is used as fertilisers to re-plant crops. 
This fluff-like pineapple leaf fibre (PALF) is mixed with a corn-based polylactic acid (PLA) to create Piñafelt, a non-woven mesh which forms the base of all Piñatex collections: 80% pineapple leaf fibres mixed with 20% PLA.
The PiñafeltTM is finally coloured with pigments to make
Piñatex, our Pineapple Skin. 
Download here the Technical Data Sheet of our PineappleSkin.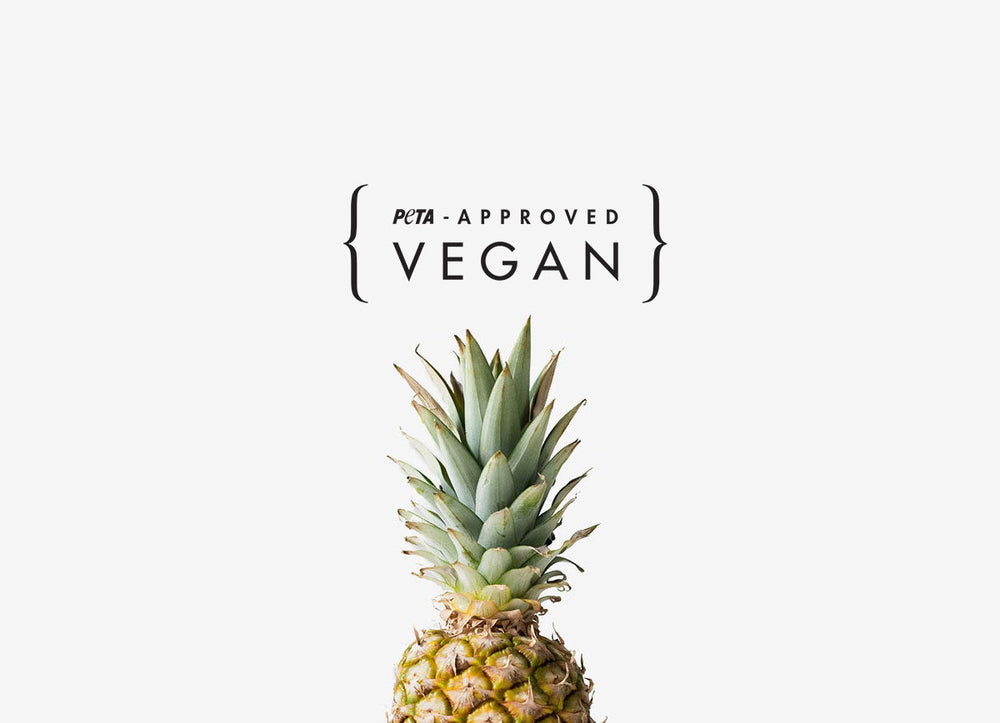 Certified B Corp and Peta-Approved Vegan
NO ANIMALS INVOLVED
Our partner Ananas Anam's aim is to reduce the environmental
impact generated by the textile industry. All Piñatex products are PETA Approved Vegan and certified Vegan by the Vegan Society. 
All the production needs are based on kind manufacturing principles, with every single person
that forms part of the creation of Piñatex receiving fair
wages (from the pineapple farmers to Ananas Anam
factory partners).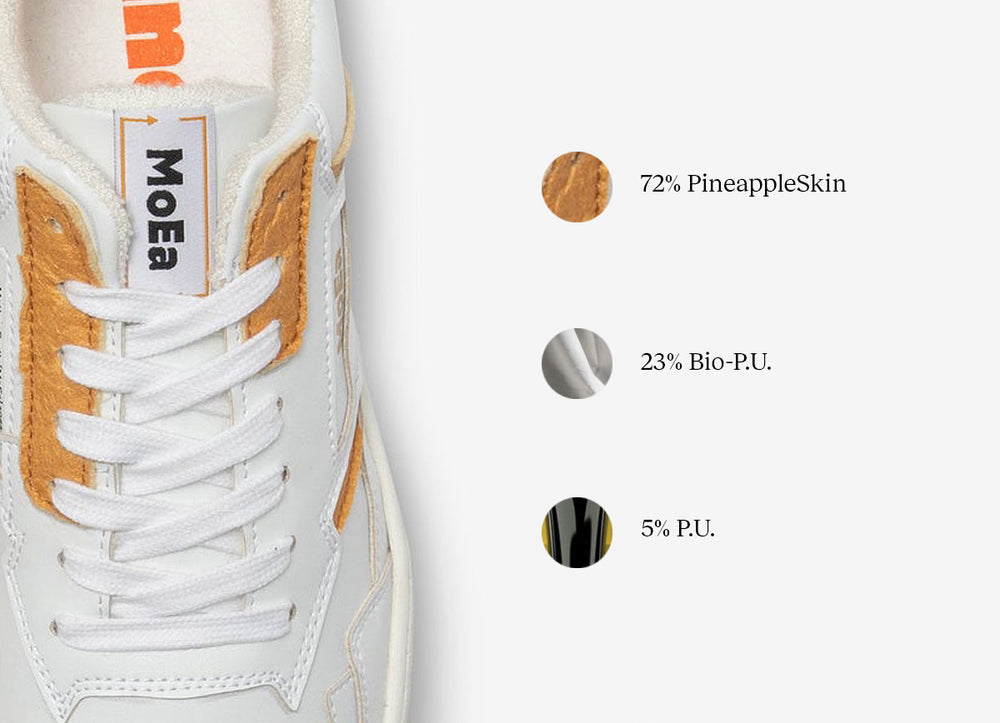 The most amount of fruit of all biomaterials
PIÑATEX COMPONENTS
Our pineapple sneakers contain the most amount of fruit with these made up of 72% pineapple leaves. 
Composition: 72% pineapple leaves, 23% bio-PU, 5% PU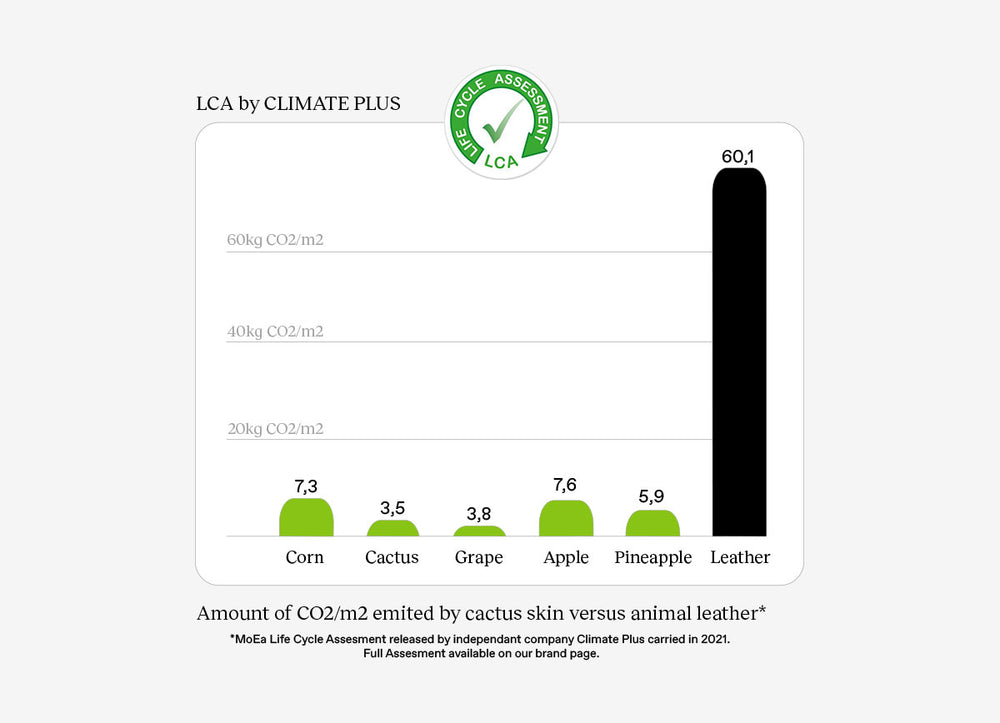 Exceptional environmental credentials
CARBON IMPACT
It is estimated that 28.18 million metric tons of pineapples are produced each year. By not burning the mass amounts of waste leaves,  264 Co2 tons have been saved from entering the atmosphere. 
Our LCA study made by certified agency Sami (Climate Plus) indicates our PineappleSkin emits 5.9kgC02/m2 versus 60.1kgC02/m2 for animal leather on average.
According to Carbon Fact study, our Pineapple sneakers emit on average 69% less carbon than an average pair of sneakers and have a carbon footprint of 5kg CO2 per pair.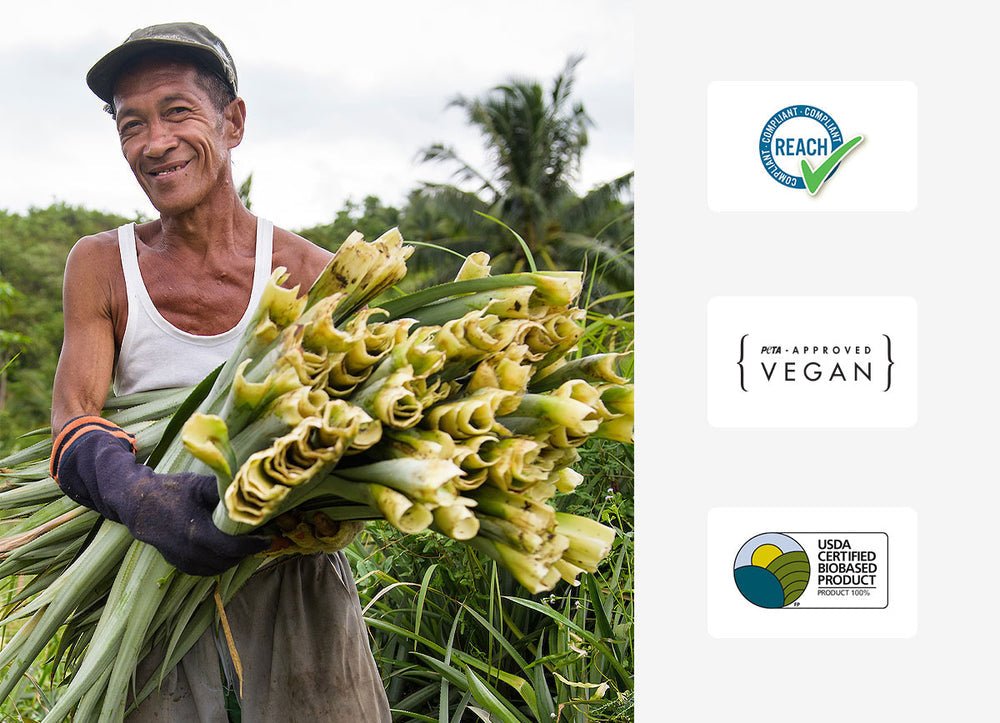 Certifications and Labels
PIÑATEX CERTIFICATIONS
MoEa is reponsible for the materials used to produce your sneakers. Thus we are only working with certified and labelled materials. 
Piñatex® is a certified B Corp company and is cerified VEGAN by PETA and the Vegan Society. 
Our PineappleSkin is USDA Bio-Preferred, PETA Approved Vegan and REACH certified by the European Union.
Sneakers made from PineappleSkin
PINEAPPLE SNEAKERS