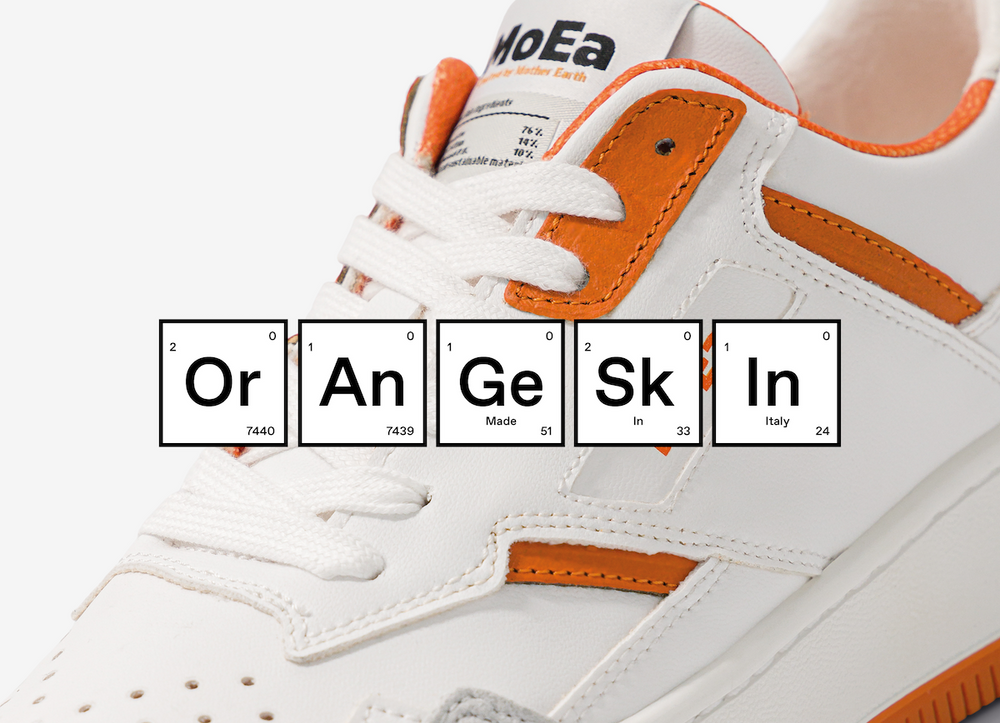 From orange peel and cactus leaves of Sicile
INTRODUCING ORANGESKIN
Ohoskin, our Sicilian orange and cactus-based coated textile bio-based material, is the result of a close collaboration. With its luxurious touch, it emulates the high-quality feel of animal leather while proudly remaining vegan and 100% plant-based, without any fossil-derived components.
Notably, Ohoskin has gained recognition for its exceptional performance over the past four years. It satisfies the rigorous standards of quality and environmental sustainability, making it an ideal choice for conscious and prestigious brands in the fashion, automotive, and interior design industries. Its durability further enhances its appeal, ensuring a long-lasting and sustainable solution.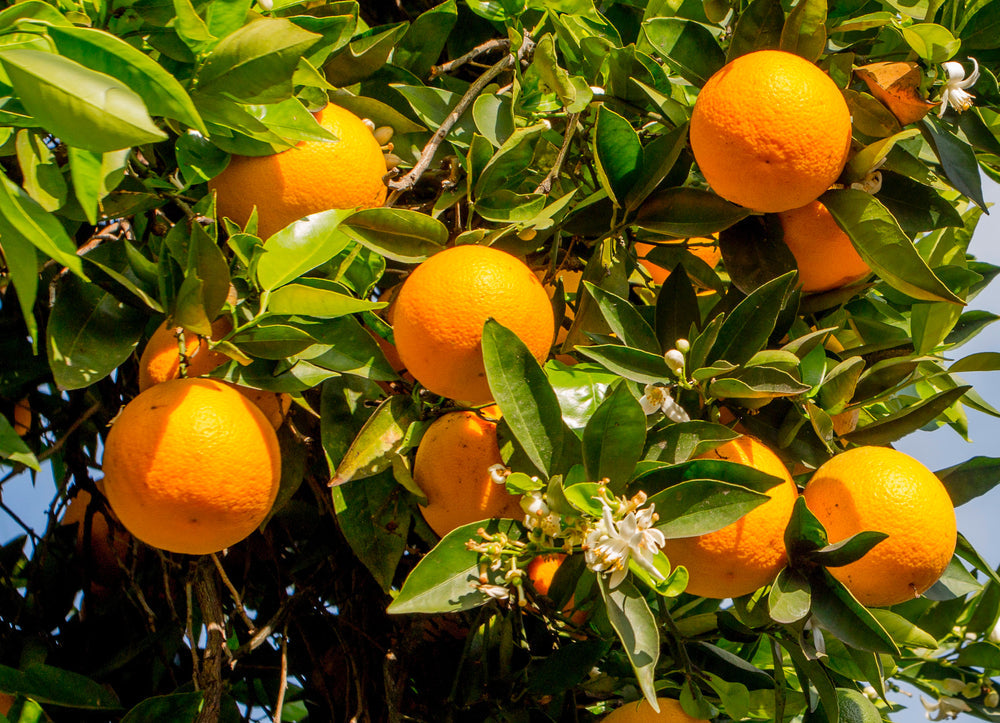 From Orange peels to a wearable material
ORANGESKIN PRODUCTION STAGES
Waste from Sicilian agriculture, specifically orange peels, and cactus leaves are collected while preserving the plants. These organic materials are then blended with recycled plastic.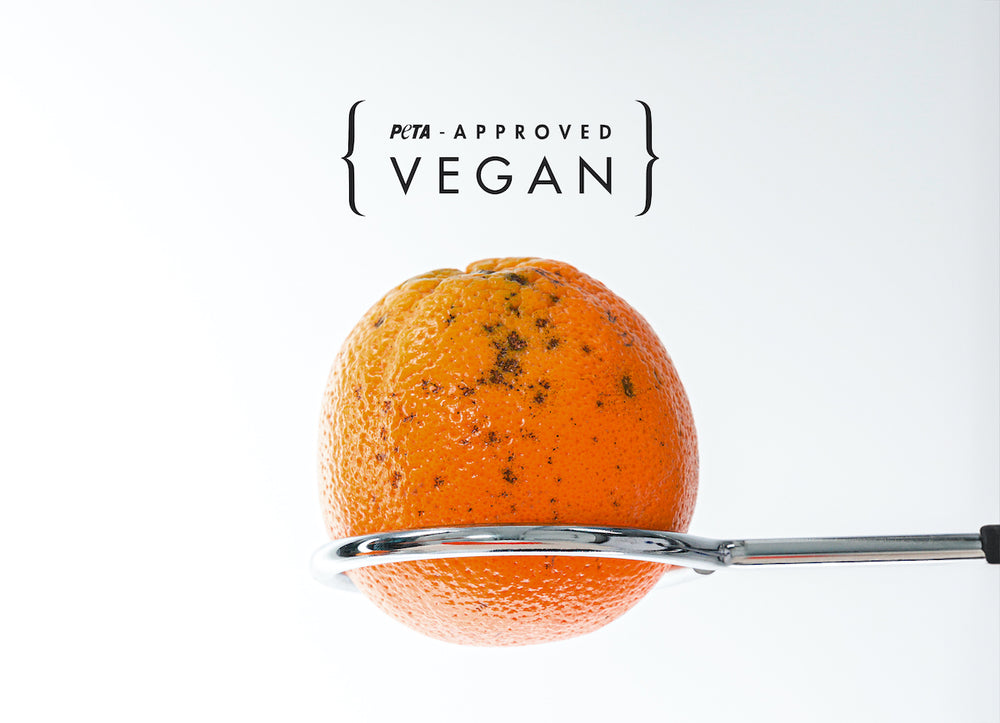 Animal-free and Resistant
VEGAN AND DURABLE
Ohoskin is an animal-free material and is PETA-Approved Vegan. 
Several tests have been performed to measure Ohoskin's resistance to abrasion, heat, light exposure, and humidity. It can last for 10 to 20 years.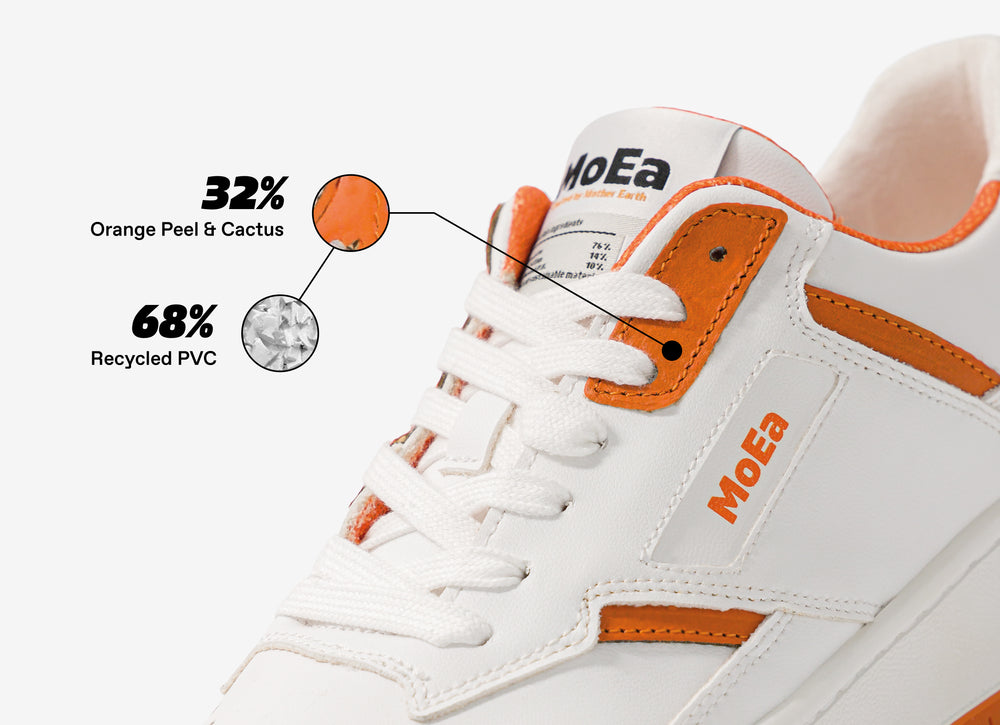 32% of orange in each pair
32% of orange in each pair
With 32% of the sneaker made up from OrangeSkin and CactusSkin, the robust material looks and feels like leather and is made to last so that you can always put your best eco foot forward. 
Composition: 32% OrangeSkin and CactusSkin, 68% Recycled PVC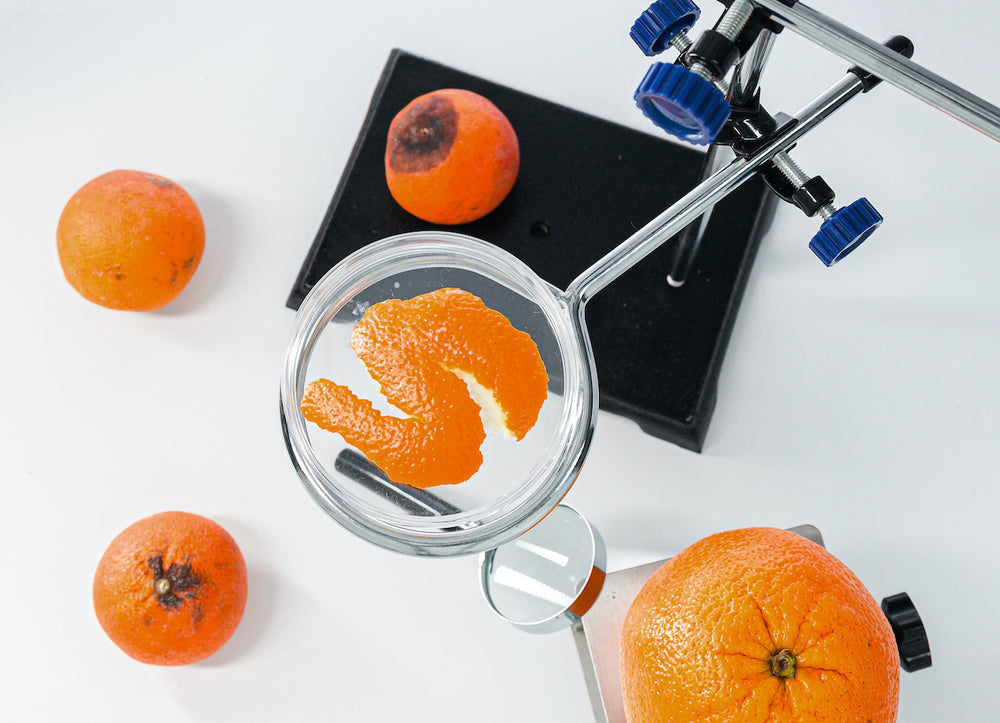 Water-conservative, energy-efficient and low carbon
Water-conservative, energy-efficient and low carbon
Our composition is derived from plant-based sources, utilizing byproducts of organic origin, which we rejuvenate and give a new purpose. Additionally, it is non-fossil, as the remaining components are sourced from recycled materials, effectively reducing CO2 emissions and slashing the carbon footprint by 90%.
For every 1m² of material produced, approximately 2.57kg of CO2 emissions are eliminated.
Featured collection
ORANGE SNEAKERS