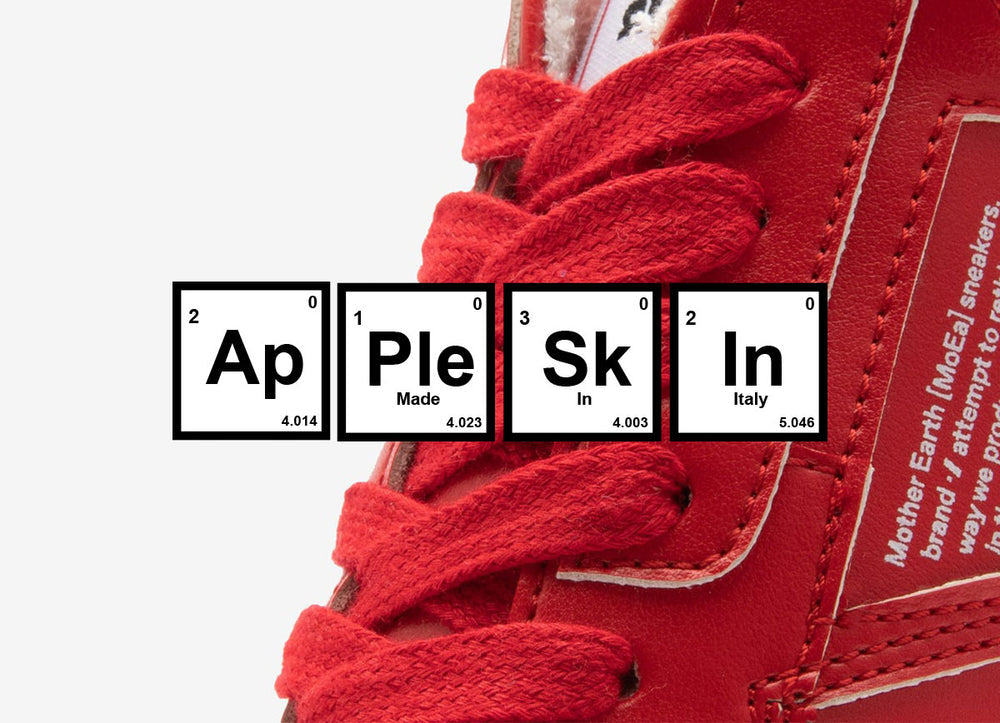 From the waste of the apple juice industry
INTRODUCING APPLESKIN™
Frumat® was founded in 2009 in Italy and is active in the transformation of biological industrial residuals from the production of apple juice into new raw materials for the development of innovative products.
Frumat® works closely with Italian juice companies making the AppleSkin™ a 100% Italian material.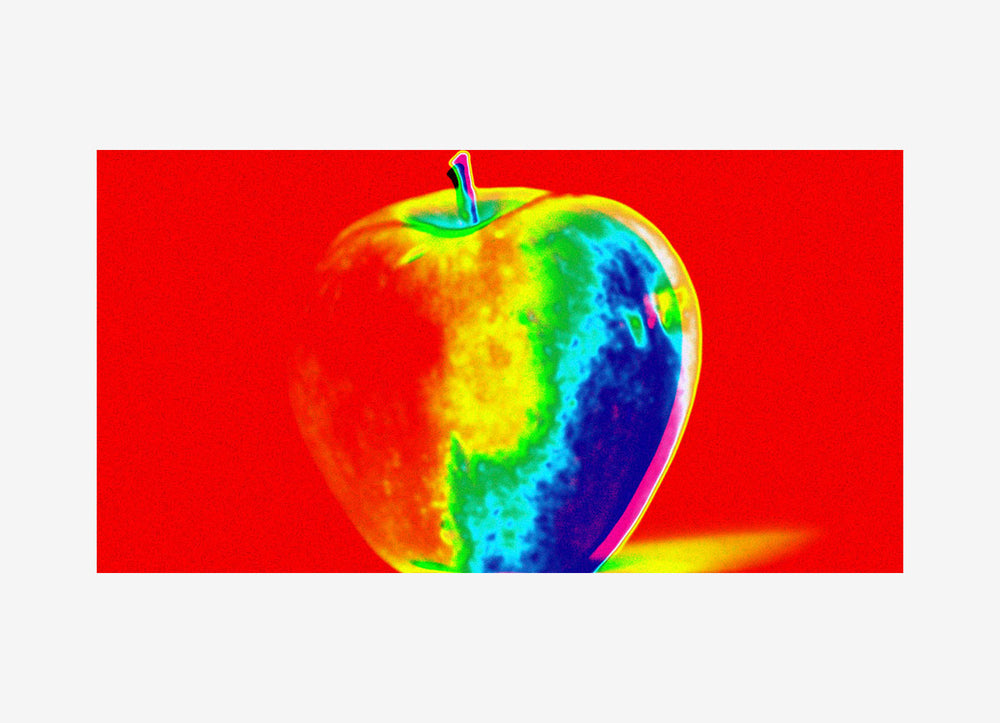 From apple waste to a wearable material
APPLESKIN PRODUCTION STAGES
The production of the AppleSkin™ starts in Bolzano, in the north of Italy a land with many apple cutlings and thus many apple juice companies.
Apple waste from the juice industry is gathered by Frumat® and mixed with organic cotton and recycled PU to create a durable leather like material. Created in Italy this innovative material is a huge success in the step towards a cruelty-free fashion industry. 
Frumat® partners with MABEL, an Italian textile company, providing their facilities to produce the material. Their collaboration helped develop a sustainable material with high technical specifications, composed up to 50% of retrieved industrial waste that would have been otherwise destroyed with all annexed costs and damages to the environment.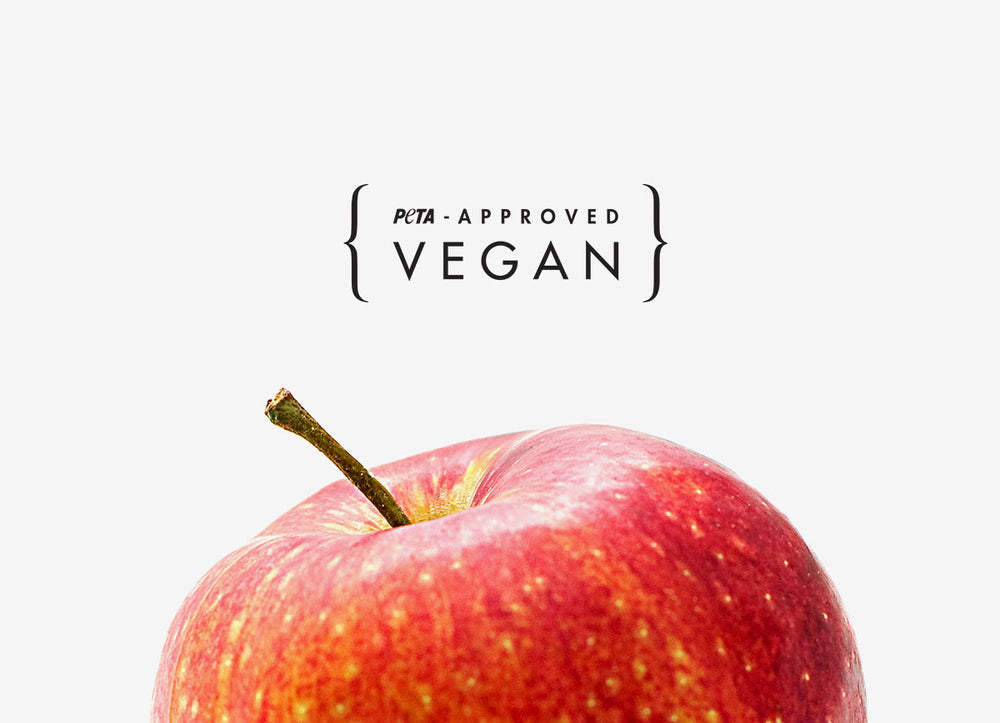 PETA-Approved
NO ANIMALS INVOLVED.
The AppleSkin™ is approved VEGAN by PETA and coloured with pigments from natural sources.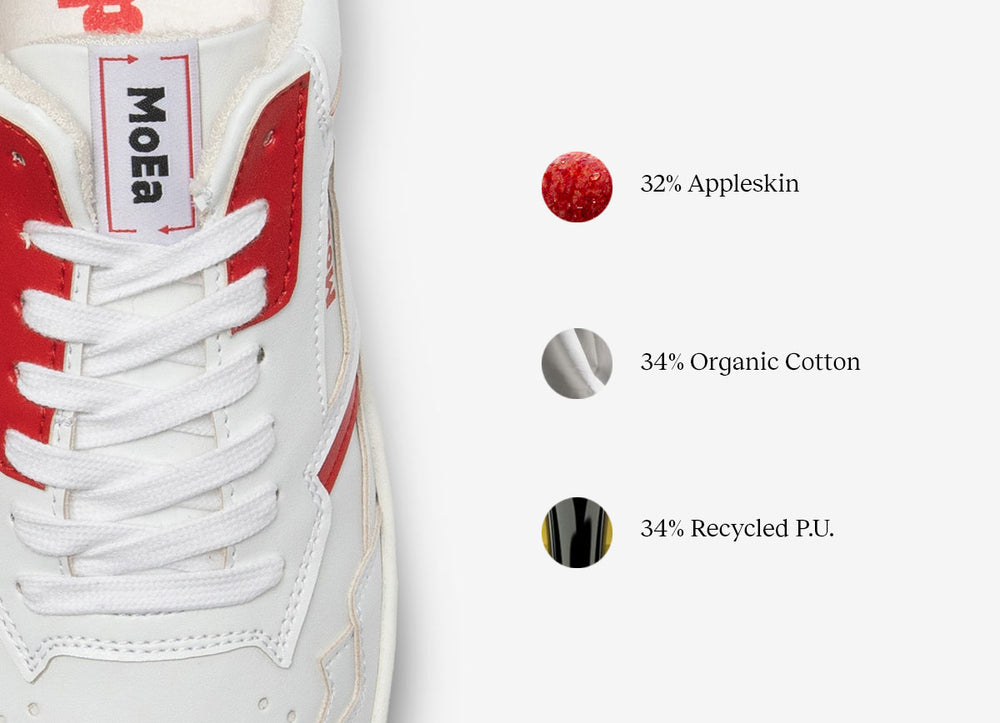 Waste and Sustainable Raw materials
APPLESKIN COMPONENTS
The content of the AppleSkin is centered on sustainable raw materials: recyced and organic textiles, bio-based polyurethanes and pigments from natural sources.
Composition: 32% apple waste, 34% organic cotton, 34% recycled PU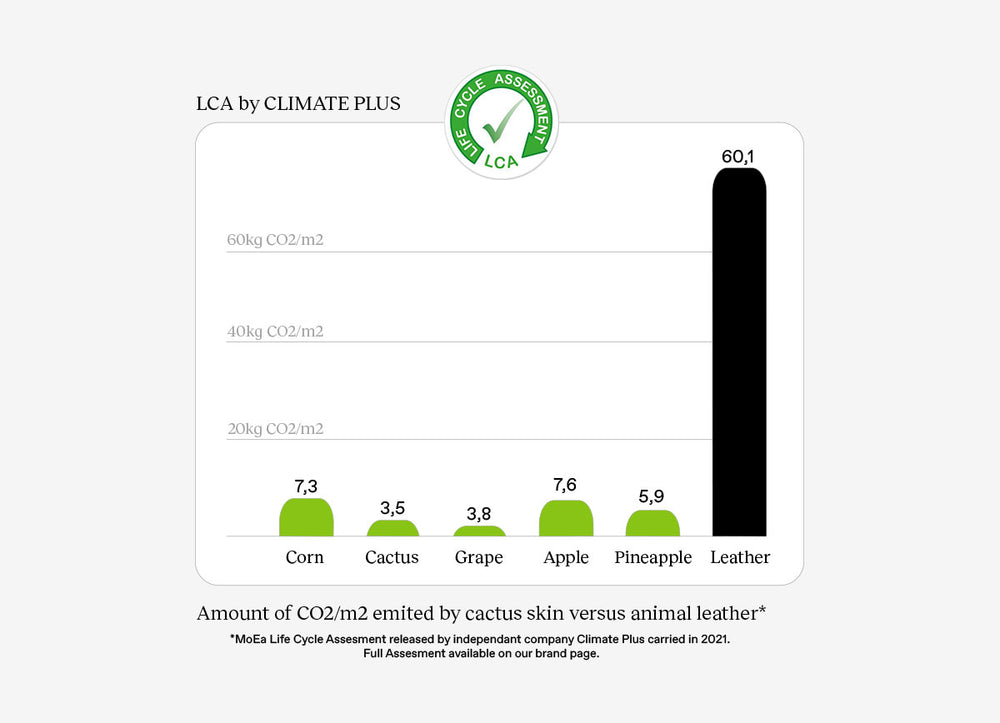 Recycled and Animal-free materials
CARBON IMPACT
Our LCA study made by certified agency Sami (Climate Plus) indicates our GrapeSkin emits 7.6kgC02/m2 versus 60.1kgC02/m2 for animal leather on average.
According to Carbon Fact study, our Grape sneakers emit on average 63% less carbon than an average pair of sneakers and have a carbon footprint of 6kg CO2 per pair.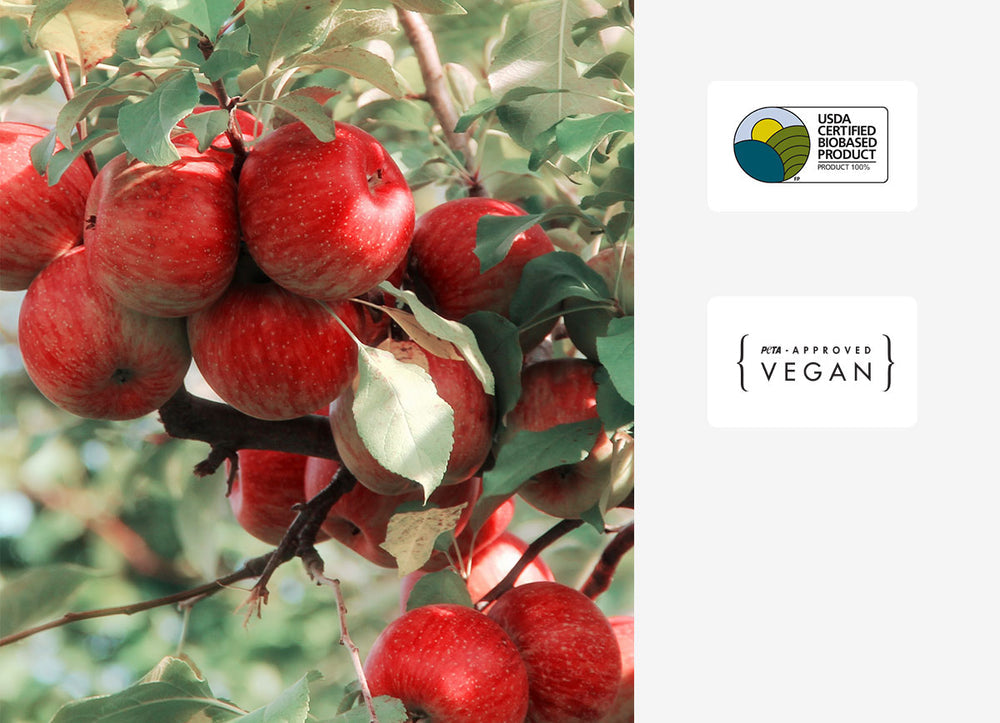 Certifications and Labels
APPLESKIN CERTIFICATIONS
MoEa is reponsible for the materials used to produce your sneakers. Thus we are only working with certified and labelled materials.
The AppleSkin™ is VEGAN certified and USDA Bio-Preferred. 
Download here the certifications.
Sneakers made from AppleSkin
APPLE SNEAKERS