MoEa Life cycle assessment
WE BELIEVE IN TRANSPARENCY. FIND HERE OUR FULL LCA & CARBON FOOTPRINT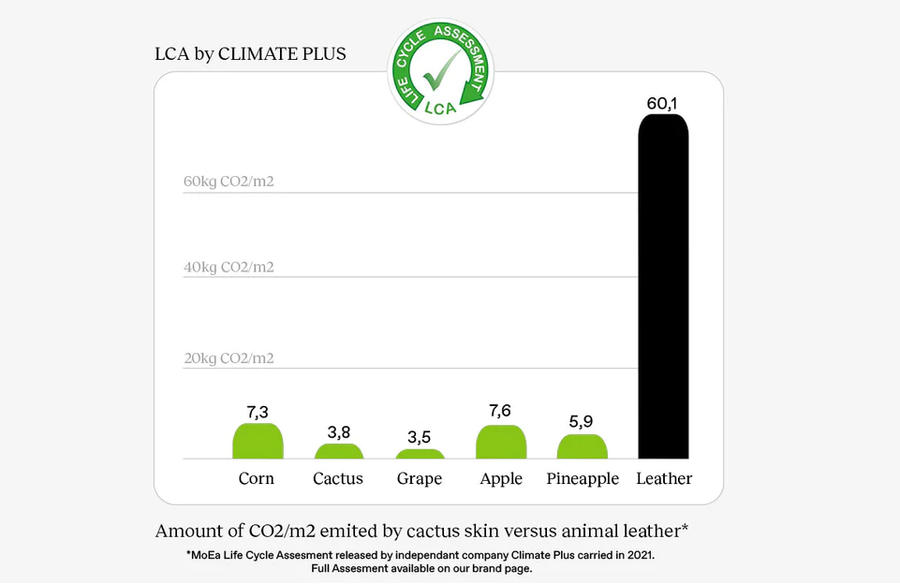 Using Low Carbon Bio-Materials
89% LESS CARBON THAN LEATHER
Using bio-materials and producing locally are the two main reasons why a pair of MoEa sneakers emit less carbon than an average pair of shoes.
Bio-materials carbon impacts rank between 3.49 and 13.93 16.0gCO2eq/m2, depending on the type of vegan material as well as the type of end-of-life (incineration or recycling).
On average, a vegan bio-material emits 6.6 kgCO2eq/m2, which is much less emissive than bovine leathers (-89%), provided one
takes into account part of farming emissions for bovine leathers, whose carbon impact would then be over 60 kgCO2eq/m2.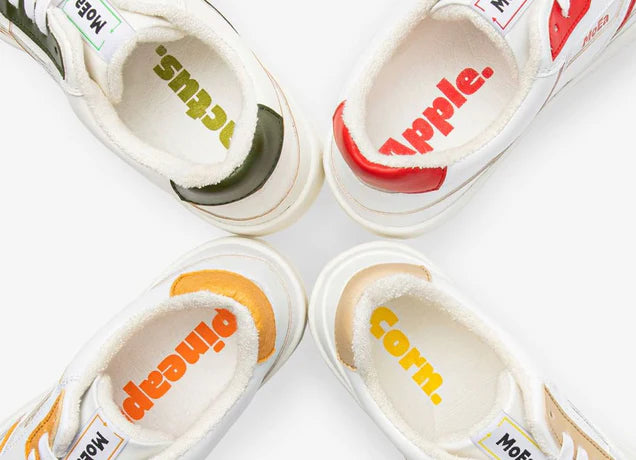 Carbon fact study
A PAIR OF MOEA SNEAKERS EMITS ON AVERAGE 5KGCO2
Carbon Fact analyzed MoEa Life Cycle Assessment made by certified agency Sami and assessed a MoEa sneaker, which emits on average 5kgC02 per pair. Carbon Fact is an open database analyzing the carbon footprint of any consumer product.
Considering an average sneaker emits 10.6kgCO2, a pair of MoEa sneakers emits -53% less carbon than the average.
Carbon Impact Breakdown of Vegan Fibers
CARBON EMISSIONS BY PLANT
Vegan Leather's carbon impact depends on the leather composition. Bio-PU, PU, PE & Cotton usually amount for the biggest part of vegan leather emissions.
Also, Environmental impacts for farming (cactus leaf, etc.) are assumed to be zero, since no herbicides or pesticides are used and crops rely only on rainwater.